Hi Everybody 🙂

We are currently looking for people who can help us continue to provide a place here where travelers can call home.

If you like to travel, to meet new people and share experiences with them, are curious and up to challenges, are interested in guesthouses, Hokkaido, and Japanese culture, and most importantly if you have a good sense of humor and know how to have a good time, we are looking for you!
We especially like to work with people who are trying to learn Japanese, as we have found that previous helpers tend to experience big improvements in their time with us.

◆About our hostel

Guesthouse yuyu
"A place where you can simply be yourself."

A calm, laid-back atmosphere — conveniently located just next to the heart of the city.
Friendly staff members who are in love with Sapporo, and know it well.
For those who haven't stayed in a guesthouse previously, you can rest easy knowing Yuyu is the perfect introduction. There is a great living space where socialization is encouraged. It is the type of place where people who want to keep to themselves and read a book/browse their laptops, can comfortably coexist with a group of others who are drinking and talking until the early morning. There is something for everyone here.
You're gonna love it!


◆When?

Anytime from Feb 2018


◆For how long?

From 3 weeks to 1 month


◆For what compensation?

We offer a place to sleep, and 2 Japanese (and sometimes international) meals to enjoy with us every day (lunch and dinner), and plenty of Japanese practice.


◆Working schedule

10:30-16:00 (5hours, 30-min break): help for cleaning the hostel. There are 3 days of work for every 1 day off.

*We occasionally require help with setting up breakfast as well, which will require 20 extra minutes of work at 8 am.
*We have the other guesthouse which has a bar. If you are interested in bar work, we can sometimes change your shift from the morning cleaning shift to a bar help shift at night (7pm-12am). The work would then include helping with check-ins and bartending (it's a pretty laid-back bar, and there will always be staff to teach you what you don't know).
Guest House Waya


◆Other information

·We accept Working Holiday Visas ONLY!
Unfortunately, even other visas that allow for some work cannot be accepted. This is due to the strict laws in Sapporo.

·All staff can speak English so if you cannot speak Japanese, do not worry! We will be happy to help you improve your Japanese and share our culture with you if you wish. There are a lot of foreigners at our hostel so you can meet many people from all over the world and make new, amazing friends.
·You can hold events at the hostel.
·You can have a part time job outside of the hostel if you want.


◆How to apply

Please send a e-mail to us!
yuyu.guesthouse@gmail.com


◆For your reference

We interviewed the latest 3 helpers about their experience at yuyu.
Hope this will help those who are interested in being a helper!

==================
Jonny from Hong Kong
==================
1. Best memories in yuyu
First, it will be the lunch time because you I try different local Japanese food every day. For the second memory, it will be the new year party, I met and communicated with another guest from other countries, and go to the shrine nearby to having "Hatsumoude". Finally, it will be sightseeing around Sapporo, I discovered many new things and have a different experience that never have in my country such as falling Snow and ski in Sapporo.

2. Favorite places in yuyu
The favorite place I love in yuyu will be the living area when I finished your work. I can a cup of coffee or tea and take you time to anything here.

3. Have you had some culture shock?
The Japanese food make me surprise because I ate many things that I have not try before such as Natto and mushroom.

4. Give some comments for new helpers
It is a great place to stay when you are travelling Sapporo because it is near to the subway station, you can save money and have local family meal every day. When you have no idea where you can go to visit, other stuff and helper will also provide a suggestion to you.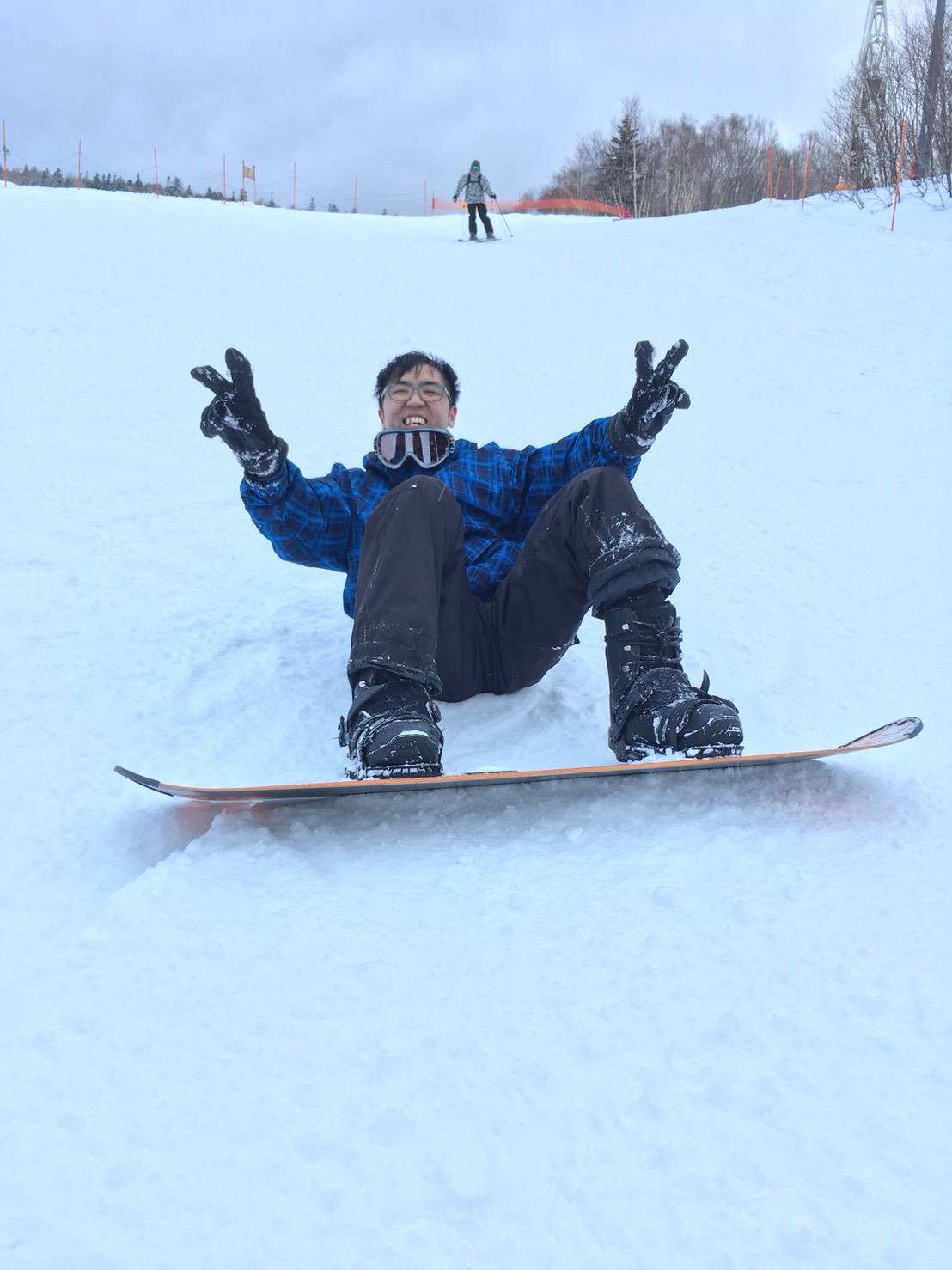 *Snowboard!


==================
Emma from France
==================
1. Best memories in yuyu
– My best memory so far is a unplanned party I had on January the 2nd. My friend, who is also a helper, and I wanted to grab a drink somewhere. Actually we ended up coming back to Yuyu to find that Saki-san and some customers were playing cards. We ended up playing all night, laughing a lot!
– I also cherish every moment with each member of the staff who make me feel like Yuyu is a comfy home. I do not miss my family at all because here in Yuyu, everyone is so welcoming. This is really heartwarming being here. That's why I also really like meals time, which are always delicious by the way, while improving my Japanese skills!
– The events hold by Yuyu staff are also very interesting, such as New Year Party or Movie night and English lessons in the other guesthouse, Waya. I'm so glad I can experience such a rich life!

2. Favorite places in yuyu
My favourite place is definitely the living room, where I can always meet wonderful people who had such amazing experiences. There's (almost) always something happening in this living room, so I like spending my free time there.

3. Have you had some culture shock?
I was a bit afraid that because of some cultural shock indeed, we would sometimes have troubles understanding what I meant or the other person meant. But everyone is so understanding and really open-minded that there is no problem at all. Thank you for this guys!

4. Give some comments for new helpers
You will never regret choosing Yuyu to come to work as a helper! To be honest, I am even a bit worried to work in another guesthouse after this, because I fear that from now every other guesthouse will be a bit disappointing. Haha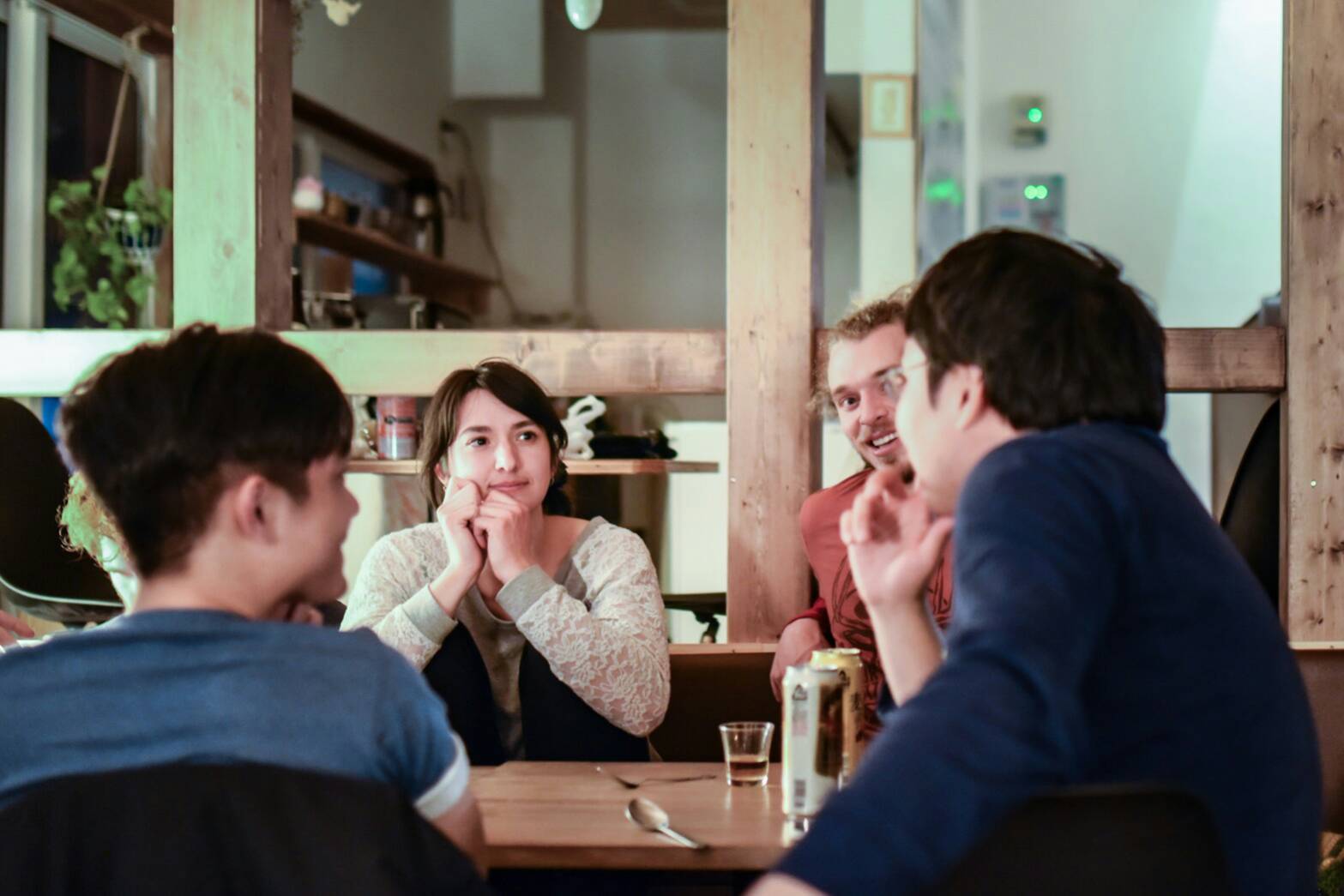 *During the unplanned awesome party


==================
Aurélie from France
==================
1. Best memories in yuyu
I remember spending a night with guests playing card games and laughing so much.
Second, I remember staff members helping me with my japanese and teach me so many new words.
Third, I have a good memory of a time drinking coffee comfortably in the living room, with a nice blanket.

2. Favorite places in yuyu
My favorite place is the living room because I can meet a lot of new people and chat with anybody, but I don't have particular moment that I prefer. All day is a new adventure!

3. Have you had some culture shock?
I didn't imagine that the atmosphere in yuyu would be so convivial/friendly, I am really thankful for that as it's my first experience as a helper in a guesthouse, at first I was a bit scared to mess up with the work or to be too shy to talk, but the staff is always here to help you and the guests are all unique. I did not think I would love it that much.

4. Give some comments for new helpers
Future new helper staff, don't hesitate to come, the work is interesting, the place is awesome, and people are so nice, that would definitely be one your greatest experience here!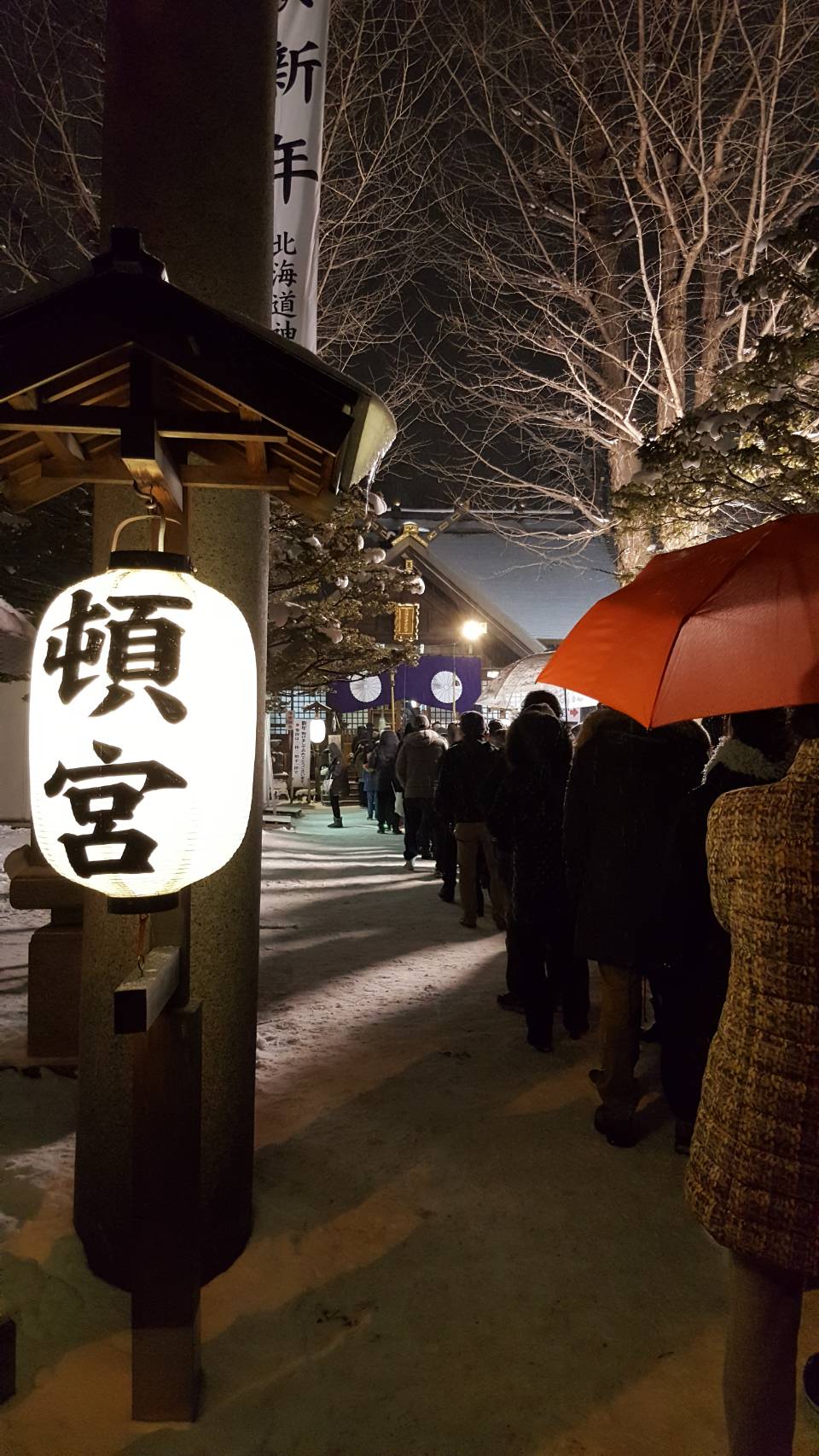 *At Hatsumoude: I was surprised at people praying midnight at a shrine on the Jan 1st.



Thank you for your interest in being a helper!
We are looking forward to welcoming you as a new member of our family!!!